Dissent and Desire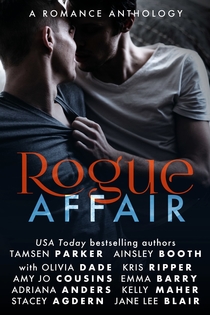 Originally publishing as part of the Rogue Affair anthology.
DISSENT AND DESIRE
Frankie's future professional life is crumbling beneath her feet. Needing to do some good in the face of despair, she attends a networking event for an organization fighting back in the war on science. There, she runs into her secret crush.
Rafe Steiner never expected the woman he'd noticed in guest seminars to climb into the empty seat next to him. He's at a crossroads, unsure if he wants to go back to his job at the EPA after he finishes his dissertation, and news from a coworker doesn't help.
What starts out as a nice dinner after an evening of resistance, turns into something more–and both question where they can do the most good.
Buy:
Apple iBooks
Google Play
EXCERPT COMING SOON!